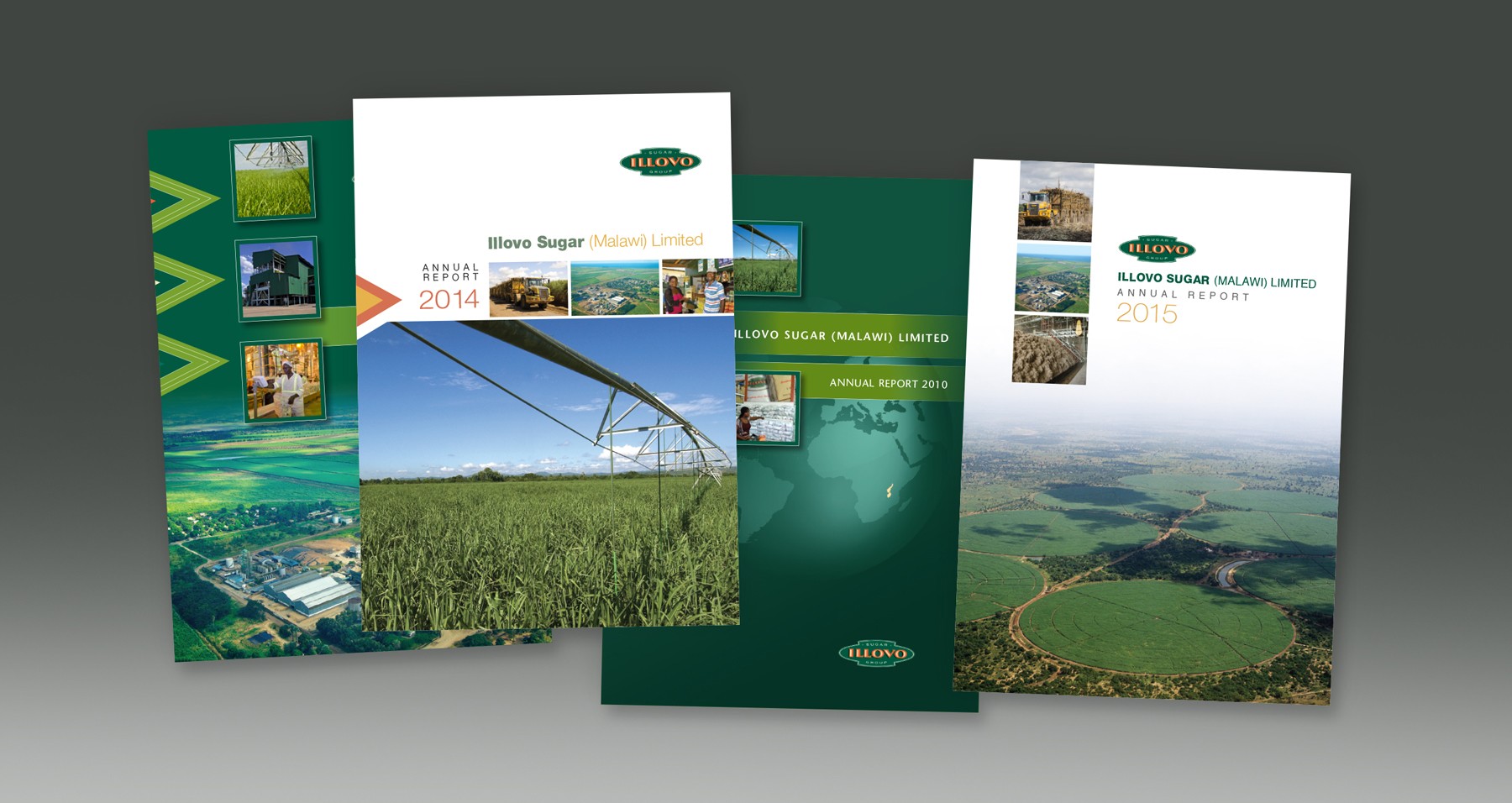 Illovo Sugar Malawi Limited operates in one of the most economically challenged countries in Africa. In concept and design, all reports are required to reflect a company that is among the best sugar producers in the world but expedient and responsible in its expenditure.
CLIENT
Illovo Sugar Malawi Limited
services
Annual Report Concept • Design
Infographics & illustrations
Layout & Typesetting
Project and print management
The cover and opening spreads of the reports are used to showcase key operating successes along with its corporate and social responsibility programmes.
Thereafter report design is typically 'toned-down' into a two-colour treatment.
Simple, classic layout of the contents reinforces the integrity of the written statements throughout.